Staff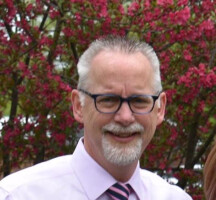 Following God's leading to accept a call to PHCRC in 2010, Greg Janke serves as the Senior Pastor responsible for leading, caring for and spiritually feeding the PHCRC congregation. This includes primary responsibility for the preaching and teaching of God's word, along with carrying out God's vision for PHCRC in leading the staff and congregation. "It is my desire to see everyone – from our youngest members to our oldest – grow in faith and in knowledge of Jesus Christ; becoming more and more like Christ each day," says Greg. "I hope we become the kind of congregation that welcomes everyone, reaches out in love to those who are seeking Jesus, and helps everyone become more deeply rooted in Him."

Greg graduated from Calvin College (Grand Rapids, Michigan) with a B.A. in English Literature and went on to receive a Masters of Divinity from Calvin Theological Seminary (Grand Rapids, Michigan). In recent years he has also been working towards a Masters in Theology. Prior to accepting the call to PHCRC, Greg spent 5 years as the Director of Enrollment at Calvin Theological Seminary. Before that, he had served as the Senior Pastor for congregations in Crown Point, Indiana and Hudsonville, Michigan. He and his wife Kim have three children, two of whom are married, and four grandchildren. In his free time, Greg enjoys reading, biking, golfing, cooking and spending time with his family.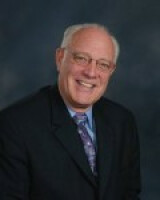 Timothy Toeset
Pastor of Care and Administration
E-Mail:

After forty years in ministry Tim Toeset retired and moved to South Holland, Il to be closer to family. When contacted about working part-time at PHCRC he believed that was God's leading. As the Pastor of Care and Administration his responsibilities include visiting members of the congregation who are home-bound or hospitalized or who experience other situations. Tim will also preach occasionally.
Tim received a B.A. from Trinity Christian College in Palos Heights with a major in psychology. He received a Masters of Divinity from Calvin Theological Seminary in Grand Rapids, MI. Tim has pastored congregations in New York, Iowa, Arizona, California, Washington and Montana. He is father to five children and seven grandchildren.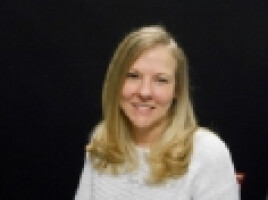 Jamie Bannon
Publications Coordinator/Office Assistant
E-Mail:

Jamie joined the staff of PHCRC in April of 2017 as Publications Coordinator/Office Assistant. As Publications Coordinator, she puts together the Pathfinder and other communication tools to keep the congregation connected.
Jamie received her Associates Degree in Business from Kankakee Community College. She is married to Greg, and they have two children: Gavin and Avery. In her free time, she makes signs to sell at craft shows and enjoys scrapbooking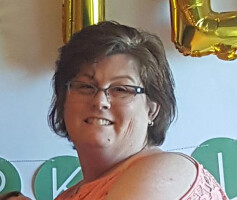 Vicki Duh
Administrative Assistant
E-Mail:

For seven years, Vicki Duh served PHCRC as custodian, helping to maintain the buildings while also setting up for the ministries and cleaning up after them. Then, in 2008, Vicki stepped into the role of administrative assistant where she assists staff, provides for congregation members, and also serves the general public. "One of the things that first brought us to PHCRC was the sense of family that we felt when we attended worship services or other areas of ministry," Vicki said, reflecting on what she feels is unique about the church.
Vicki received an associate's degree from Moraine Valley Community College.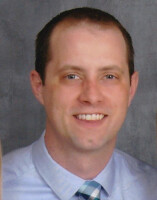 Jeremy Oosterhouse
Student Ministries Director
E-Mail:

As Student Ministries Director, Jeremy is responsible for coordinating the ministries for children in Kindergarten through High School and college-aged young adults. This includes directing the Kid's Club Sunday School program, leading the Middle School Youth Group, supporting the leaders of GEMS and Cadets in their ministries, teaching Catechism, leading the High School Youth Group, and facilitating small groups and Bible studies for young adults. Jeremy's main goal is to provide opportunities for young believers to encounter the hope and love of Jesus Christ.

Prior to his role as Director of Children's/Youth Ministries, Jeremy served as a Kid's Club teacher for Kindergarten and 1st grade. " Palos Heights CRC is unique in that the church gladly welcomes children into our fellowship and is dedicated to including them in every aspect of church life," he shares.

Having received his BA in Psychology from Trinity Christian College(Palos Heights, IL) and MSW in Social Work from Chicago State University, Jeremy is also pursuing an M.Div degree from Calvin Theological Seminary. Jeremy is married to Rachel and enjoys watching and playing sports, working in the garden and reading. Jeremy and Rachel have two children.
Lisa Otto
Comptroller
E-Mail:

Lisa joined the staff of Palos Heights Christian Reformed Church in August of 2012. As Comptroller, her primary responsibilities include managing the fiscal and human resource needs of the church to facilitate good stewardship of our resources. Some of her duties include contribution tracking, payroll, accounts payable, reimbursement requests, and managing the general ledger.
She graduated from Calvin College in 2003 with a B.A. in Business. She is married to Mike and they have three children. In her free time, Lisa enjoys spending time with her family, walking, and reading.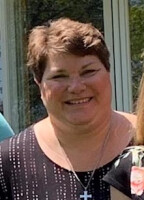 Kim Stoub
Preschool Director
E-Mail:

Kim joined the preschool team as an Assistant Director in 2014 and in 2016 become the Director or Palos Christian Preschool. She has been blessed to send her children to Palos Christian Preschool and saw the teachers share their love for Christ. Kim can't wait to join them in planting the seed of Jesus in all the kids.
Kim holds a bachelor of arts degree from St. Xavier University in early childhood. She taught at a preschool before taking time off to raise her children. She and her husband Mike have three children. Her hobbies include scrapbooking, fishing and reading books.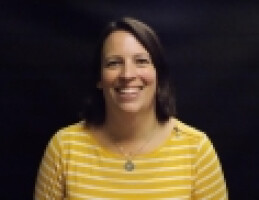 Monica Workman
Director of Early Childhood Ministries
E-Mail:

Monica Workman joined staff at PHCRC in August of 2015 as Coordinator of Early Childhood Ministries. As coordinator, Monica oversees the curriculum and teaching of the preschool age children at Palos Church.
Monica received her bachelors degree in special education from Calvin College in 2001 and her masters degree in curriculum and instruction from Concordia University in 2008. She is married to Jim and they have 4 children, Isaac, Micah, Eli, and Ana. In her limited free time, she enjoys reading, knitting, and running.